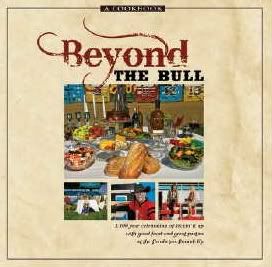 Yippee!!  'Beyond the Bull' The Round-Up Centennial Cookbook is finally finished and hot off the presses.  We got the books just in time for Round-up, our annual rodeo here in Pendleton www.pendletonroundup.com and the sales are going great.  We were even able to get Reba McEntire to do our forward.  I and my good friends and fellow cookbook planners Mary Alice and Raphael were able to present Reba with a cookbook at the Oregon State Fair.
We had so much fun meeting her.  She is very charming and just plain gorgeous in person.  If anyone out there would like to order a cookbook they can contact me and I will make sure they get one.  I do believe we really captured the flavor and personality of The Pendleton Round-up.  The price is
$28.95 plus $6.05 shipping and handling.  All the proceeds go to renovating the plaza and entrance to our historic rodeo in time for it's 100th year.